Everything You Need to Know About Frenectomies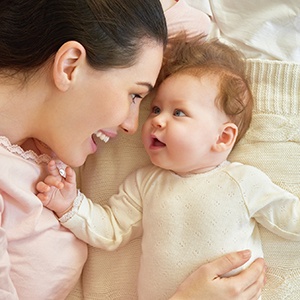 As the mother of an infant, you're starting to become concerned. Your child seems to be having a difficult time feeding, and they can't seem to get a good grip with their mouth. You're worried that this is preventing them from getting all the nutrition they need, but you're not sure what to do. What could be causing this? Read below about frenectomies and how our Naperville dentist for infants can help.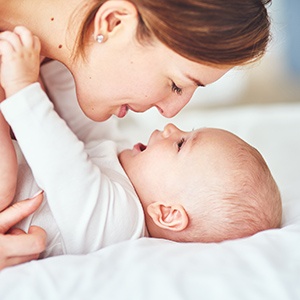 Frenulum Facts
In many cases, the cause of this problem stems from a short or thick frenulum. A frenulum is a small piece of soft tissue that helps different parts of your body function properly, and you and your child actually have 3 in your mouth: 1 under each lip connected to the gum tissue and 1 right under the tongue.
Sometimes, this tissue can be too short or thick for the lips or tongue to work normally, and this can cause a variety of problems, particularly for infants. It can make it nearly impossible for them to feed (this is true for both breastfed and bottle fed children), and this can lead to harmful malnutrition. In older children, a thickened or tight frenulum can cause them to develop speaking and breathing problems, and even worse, affect how their mouth and teeth develop.
Frenectomies with a Soft Tissue Laser
To solve this problem, the frenulum simply needs to be snipped, and this procedure is called a frenectomy. In the past, doctors would use a scalpel or surgical scissors to do this, and as you can imagine, this caused quite a bit of discomfort for a child, and the healing time was longer as well. Thankfully, our doctor can now perform this procedure painlessly using a soft-tissue laser.
Thanks to this device, we can give your child a frenectomy in just a few minutes, and there won't be any pain, bleeding, or lasting discomfort. In fact, the only side effect will be a happy child who's able to eat, breathe, sleep, and develop properly!
Don't Wait!
If your child is having issues feeding, speaking, or breathing, a frenectomy could be the solution they need. To help them today, simply contact Tic Tac Tooth Pediatric Dentistry to make an appointment.