Meet Your Naperville Dental Team
Office Manager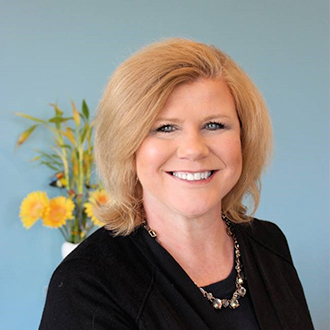 Kris
Favorites
Food:

Mexican

Sport:

Hockey, Figure Skating, Gymnastics

Movie:

Ferris Bueller's Day Off

Superhero:

Elastigirl

Animal:

Dog

Hobby:

Gardening, Decorating
A Chicago native, Kris studied at both the University of Illinois at Chicago and Morton College. Today, she has over 25 years of experience in dentistry. She loves working with our special patients and helping them leave with big smiles on their faces – it means the whole team did their jobs right!
When she isn't at work, you can usually find Kris playing with and taking care of her family's dog Milo. She's definitely a big dog lover.
Office Administrator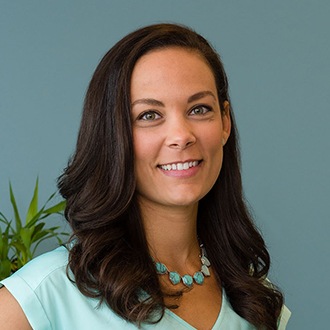 Alexis
Favorites
Food:

Bananas

Sport:

Crossfit

Movie:

The Goonies

Superhero:

Wonder Woman

Animal:

Dogs

Hobby:

Horseback Riding
Originally from the Jersey Shore, Alexis studied communications at The College of New Jersey. She first got her start in the oral healthcare field in 2015 and hasn't looked back. She really enjoys building relationships with her patients, as well as helping them feel genuinely comfortable as soon as they walk through the front door of the practice.
Alexis' hobbies outside of work include running and spending quality time with her family and friends.
Dental Assistant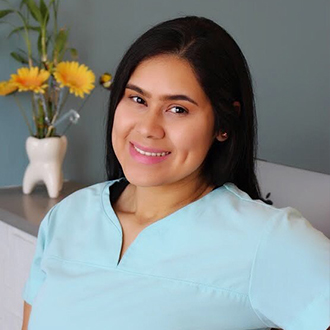 Karina
Favorites
Food:

Mexican Food

Sport:

Soccer

Movie:

Shrek

Superhero:

Wonder Women

Animal:

Goldfish

Hobby:

Eating
Karina was born and raised in Chicago, Illinois. She began her career in the dental field in 2003 and has loved it ever since. She is a certified dental assistant and has certifications in coronal polishing and pit and fissure sealants. Karina loves listening to the kids talk about their day and takes pride in motivating and teaching them about oral hygiene.
Outside of work in her spare time she enjoys all of what our city has to offer from the beach in the summer to all the restaurants throughout the year. She especially enjoys Sunday dinners with her family and is a super mom to 4 busy kids!
Dental Assistant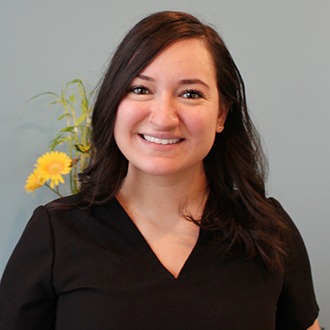 Ashley
Favorites
Food:

Pizza/Mexican

Sport:

WWE Wrestling

Movie:

Mulan/Forrest Gump

Superhero:

Scarlet Witch/Dr. Strange

Animal:

Cats

Hobby:

Trying New Restaurants
Ashley is originally from nearby Oswego, where she graduated from Oswego High School. She attended Waubonsee Community College and College of DuPage and completed her dental assistant training in 2019. She's thrilled that she gets to work with children every day and always does her best to ensure that they have a positive experience.
At home, most of her free time is dedicated to playing with and taking care of her two sons and cat. She also likes to paint and try new recipes…be sure to ask her about them at your next visit!
Dental Assistant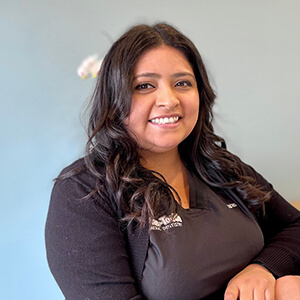 Darien
Favorites
Food:

Tacos

Sport:

Volleyball

Movie:

P.S. I Love You

Superhero:

Black Panther

Animal:

Birds

Hobby:

Baking with my kids
A native of Illinois, Darien is thrilled to be helping her friends and neighbors achieve healthier, happier smiles. Currently, she has roughly a decade of experience in the world of dentistry. Throughout that time, her favorite aspect of her job has remained the same: educating patients about their dental hygiene while making sure they have a great experience!
Away from the office, Darien's favorite thing to do is spend time with her three daughters and their little dog. Here's an interesting fact about her: her favorite Disney character is Belle!