We Can Fix Your Child's Damaged Teeth with Restorative Dentistry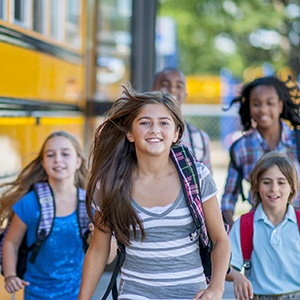 Children tend to love any kind of food that is bright, colorful, and packed with sugar, and at the same time, it can be difficult to get them to brush consistently. Of course, this often leads to tooth decay and cavities. Plus, because children are simply filled to the brim with energy, it's easy for them to have an accident where their teeth can chip or crack. Altogether, it's extremely common for a child to need a tooth or teeth repaired at some point. Fortunately, the team at Tic Tac Tooth can offer an array of treatments that can fix these exact problems and make sure your child's smile looks better than ever.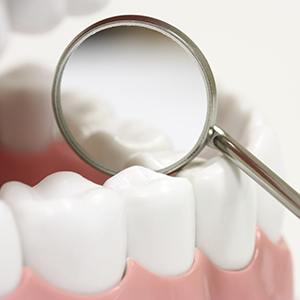 Tooth-Colored Fillings
One of the simplest and easiest ways to fix a small cavity involves using a filling. In the past, these were made of metal, and they left a very obvious gray mark on a tooth that just about everyone could see. We know that the last thing you want to do is have your child's smile be filled with metal, which is why our office only uses tooth-colored fillings.
Tooth-colored fillings are actually made of a putty-like substance called composite resin. As their name suggests, we can specially shade them so that they will perfectly match the color of your child's teeth, making them practically invisible.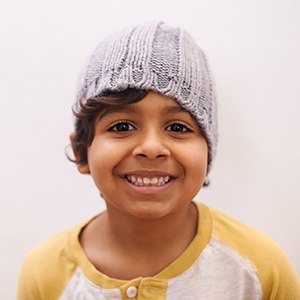 Therapeutic Nerve Treatment
This procedure is used to treat cavities that have reached the innermost chamber of a tooth where the sensitive dental pulp is located. The goal of therapeutic nerve treatment is to relieve your child's discomfort and save the tooth from early extraction. After preparing the tooth to reach the inner chamber, the doctor will debride the infected tissue, fill the tooth with a medicated packing, and then use a crown or filling to restore it.
Thanks to local anesthesia and "The Wand," this procedure is completely painless, and we can ensure that your child will be comfortable the entire time.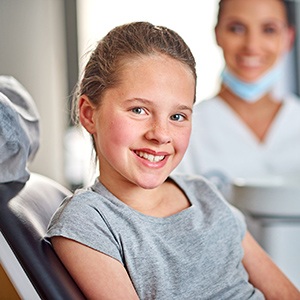 Tooth Extractions
We will always try to preserve your child's natural teeth, but sometimes, the best course of treatment may involve removing one. This may be the case if:
A tooth is too damaged to be repaired
A baby tooth is blocking an erupting permanent tooth
To make room for orthodontic treatment