Orthodontics / Braces for Your Naperville Teen
Straighter Smiles in No Time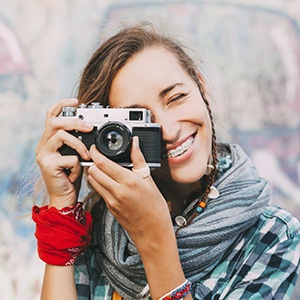 While misaligned baby teeth might not seem like a big deal, unfortunately, they can actually have a lasting impact on your child's oral health. Not only are they much harder to clean, but they can even cause their permanent teeth to come in crooked, making it necessary for them to get more involved (and expensive) orthodontic treatment in the future. At Tic Tac Tooth, we are able to help children of all ages with their orthodontic care so they can have a beautifully straight smile they can be proud of.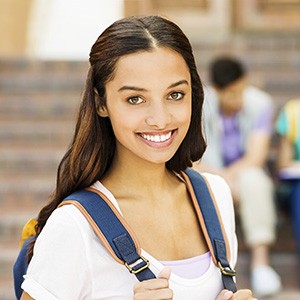 Invisalign®
Of course, if you have an older child at home, they probably won't like the idea of having to face the world with braces. For them, we can offer a much more aesthetically pleasing option with Invisalign. Rather than using brackets and wires, Invisalign actually uses a series of clear plastic aligners. They will be specifically designed just for your child's teeth, and each one will bring them slightly closer to a straighter smile.
This treatment tends to be better for older children because the aligners themselves are practically invisible, making it much easier for your child to maintain their normal appearance. The trays can be removed whenever your child would like to eat or brush their teeth, meaning that they won't have to alter their daily habits.
Misaligned teeth can make your child feel self-conscious about their smile and more likely to develop serious dental problems. The sooner they receive orthodontic care, the faster, easier, and more affordable their treatment will be. If you'd like to give your child a beautifully straight smile, you can get started today by contacting our office for an appointment.