Your Children's Dentist in Naperville
How We Care For Your Littlest Smile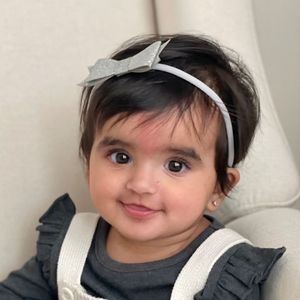 There's a simple reason that you've come to the website of a Naperville children's dentist. Children require a special kind of dental care, and you simply won't find that at your typical family practice. At Tic Tac Tooth, your most precious smile will have the attention of a board-certified pediatric dentist with over a decade's worth of experience.
Our doctors have spent years training and educating themselves specifically to help children in addition to their regular dental training. Of course, this doesn't just mean that they're able to clinically treat your child-- they'll also be able to create a kid-friendly environment that will make sure they are calm, happy, and relaxed in the office.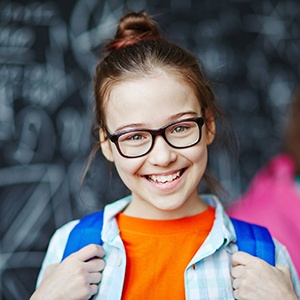 How We Help Your Child
While we are a pediatric practice, we are actually able to treat a wide range of patients ranging from infants to 21 years old. Most of the time, our older patients (if you can call 21 old) started with us when they were much younger, meaning that our doctors and team have a complete understanding of their oral health, medical history, personality, needs, wants, and goals. Establishing a relationship with a dentist from a young age through early adulthood is one of the best things you can do to guarantee that your child will have a healthy, beautiful smile.
For young children and infants, our primary goal when they first come to see us is to make sure they are comfortable at our office. These initial visits are very important in helping them establish a positive relationship with going to the dentist. Every treatment will be performed as gently as possible, and we'll keep a close eye on your child to make sure they are having a good time. By keeping things light and fun in the beginning, it will be much easier for your child to continue coming to Tic Tac Tooth and taking care of their teeth for years to come.
For our teenaged and older patients, we can provide more advanced treatments that are appropriate for their current stage of development. In addition to basic treatments like checkups and cleanings, we'll also be able to offer cosmetic procedures to help with the appearance of their smile. Whether they've come to us as a small child or a young adult, we'll have exactly what their smile needs to look and feel its best.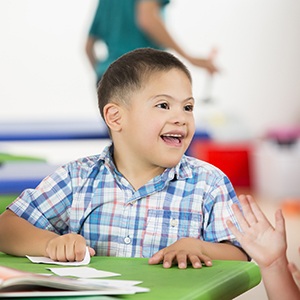 We Help Children with Special Needs
Do you have a child with a mental or physical developmental disorder? We understand this can make seeking out dental care much more complicated, and that you just want to make sure your child will be safe and well taken care of. At Tic Tac Tooth, we are more than happy to treat any and all kinds of children. If they have a smile, they will always have a place here.
Our team is specially trained and highly-experienced to help children with a variety of developmental conditions, and we'll be sure to listen to you so we can learn about your child's particular wants and needs. We'll do everything we can to make sure they have a pleasant dental experience just like any other child.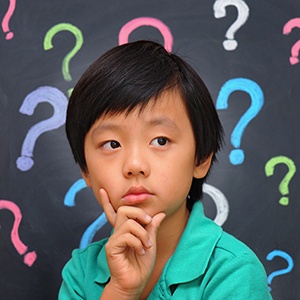 Any Questions?
We love treating children because of the unbridled enthusiasm and energy that they bring to the office. It's so exciting watching their faces when you can tell that they've just learned something. When you bring your most precious smile to us, you can trust that we'll take care of them just like they are one of our own.
If you have any questions about how we can take care of your child's teeth or want to schedule their next appointment, please contact our office today.
Children's Dentistry FAQs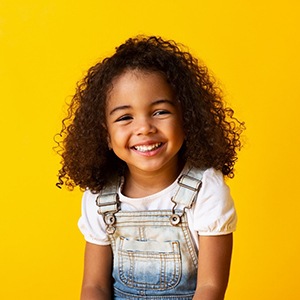 When it comes to keeping young smiles healthy as they grow, we have the answers and experience you need! For your convenience, we've gathered some of the most common questions we get about children's dentistry below so you can learn more about caring for your little one's smile. If you don't see the answers you're looking for, don't hesitate to give us a call and we'll be more than happy to help!
Are My Child's Baby Teeth Important to Their Overall Health?
Baby teeth may not stick around for very long, but they play several important roles in your child's oral development as well as their overall health. Baby teeth help your child:
Chew comfortably and speak clearly
Maintain space in the jaw for permanent teeth
Help guide permanent teeth in correctly
Build self-confidence in their smile and themselves
Why Is It Important for a Child to See the Dentist at an Early Age?
Did you know that the American Academy of Pediatric Dentistry recommends that children get their first dental checkup before their first birthday? While this may seem early, this first visit serves many purposes:
Allows your Naperville children's dentist to spot and stop any oral health problems or development issues as early as possible.
Introduces your child to the new sights and sounds of the dental office in a low-stress setting, which helps them form a good first impression of dental care.
Establishes the habit of getting regular checkups and cleanings, which can help prevent dental anxiety and set them up for a lifetime of great oral health!
Does My Child Need X-Rays?
Typically, children get their first set of dental X-rays around the age of two or three. Once they have at least two teeth touching in the back of their mouth, we'll usually recommend taking X-rays at least once a year to check for hidden cavities. Around age six your child's permanent teeth will start to come in, so we'll take X-rays more frequently to ensure their teeth and jaws are healthy and properly aligned.
What Should I Do If My Child Has a Toothache?
Unfortunately, there's a very long list of things that can cause toothaches. First, try having either you or your little one floss around their painful tooth and rinse with warm water. This should clear away any debris stuck between their teeth that could be causing their discomfort. If the toothache persists, it's time to give us a call. We'll help you determine how quickly your child needs to be seen, schedule your appointment accordingly, and give you personalized first-aid advice over the phone for managing their symptoms. Remember, DO NOT place aspirin directly onto the gums or aching tooth!
Should I Be Concerned About My Child's Thumbsucking?
Thumbsucking is a natural reflex in children that typically fades on its own around the age of four. While this habit is typically no cause for concern, it may begin to impact your child's oral development if it persists to the age of six, or if they're sucking aggressively or with a lot of jaw movement. At this point, the extra pressure can cause the permanent teeth to come in crookedly and change how their jaws grow. We've helped countless kids break this bad habit, and we'll be happy to share proven and trusted strategies to help your son or daughter do the same.