Therapeutic Nerve Treatment – Naperville, IL
Stopping Bacteria to Save Baby Teeth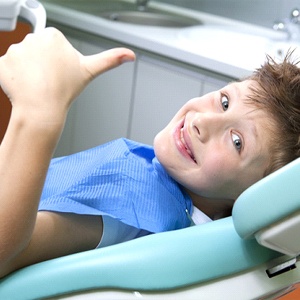 Cavities are notorious for causing uncomfortable tooth sensitivity. However, they can get much worse if left untreated! If the decay and bacteria reach the innermost layers of your child's tooth, it can cause severe toothaches and inflammation. That's why our team here at Tic Tac Tooth Pediatric Dentistry offers therapeutic nerve treatment for kids. While it may seem intimidating at first, this simple procedure will stop the dangerous bacteria in its tracks and save the infected baby tooth from early extraction. We use state-of-the-art technology like the Wand to ensure your little one is as comfortable as possible while we work.
Why Choose Tic Tac Tooth Pediatric Dentistry For Therapeutic Nerve Treatment?
#1 Same-Day Emergency Appointments for Severe Toothaches
#2 Team of Experienced & Compassionate Dentists
#3 State-of-the-Art Equipment for Painless Treatment
What Is Dental Pulp?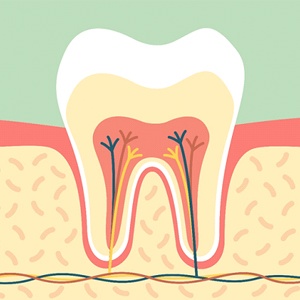 In the center of every tooth, beneath the hard protective shell of enamel, is a bit of tissue called dental pulp. It's comprised of nerves and blood vessels, which makes it very sensitive. If decay or infection were to reach this innermost layer, it would cause intense pain and discomfort for your child. While the dental pulp of permanent teeth can similarly become infected, it's more common in baby teeth. This is because the enamel on baby teeth isn't as thick, so the pulp is not as well protected. Additionally, children are still developing good brushing and flossing techniques, which allows bacteria to build up on the teeth more quickly.
What Are Symptoms of Bad Dental Pulp?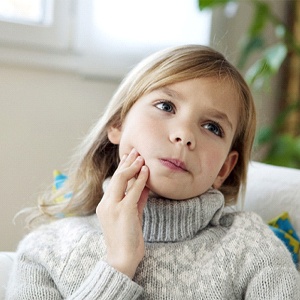 There are two main ways your child's dental pulp may become exposed to bacteria: untreated cavities and dental injuries. Either situation allows bacteria to breach the enamel and attack the dental pulp. If your child begins to experience any of the following symptoms, give us a call right away to see if they need therapeutic nerve therapy:
Intense or lasting sensitivity to hot or cold temperatures
Constant or unexplained dental pain
Bad toothache that reoccurs throughout the night
Unexpected loosening of a tooth
Swelling or redness around a single tooth
What Is Therapeutic Nerve Therapy?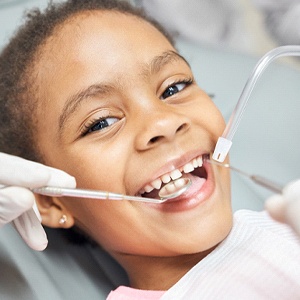 When it comes to stopping bacteria to save baby teeth and getting your little one out of pain fast, there's no better treatment than therapeutic nerve therapy. Once we've examined your child's teeth and determined that this treatment is the best choice, we'll use the Wand to apply a powerful anesthetic to the area. This allows us to thoroughly numb the tissues without the use of any big needles! Then, we'll make a small access hole in the painful tooth to reach the inner chamber.
Next, we'll carefully remove the infected dental pulp tissue. To ensure the infection is completely wiped out, we'll apply medication that will help keep the remaining tooth pulp and nerve healthy. Once the inside of the tooth has been sanitized, we'll fill it with a medicated packing and place a dental crown or filling to strengthen it. Before you know it, your child will be back to enjoying their happy, healthy, and pain-free smile once again!