About Tic Tac Tooth Pediatric Dentistry
When it comes to keeping your most precious smile healthy and happy, Tic Tac Tooth is here to help! We provide high-quality, kid-friendly dentistry in a fun and safe environment that will have your little one excited about taking care of their teeth. We focus particularly on providing preventive, gentle, and conservative care. Basically, we'll make sure your child avoids dental issues in the first place so we don't have to fix them later, and we'll do it all with a light touch. Thanks to our unique and skillful approach to children's dentistry, we'll be able to help your child have a healthy and beautiful smile throughout their entire life. Learn why we are the best dentist for your infant, toddler, kid or teen!
Children's Dentistry You Can Trust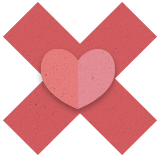 Heart for Kids
Children require their own special kind of dental care, and that's exactly what we can provide here at Tic Tac Tooth. We have a comprehensive range of services that can help their teeth throughout each stage of their development, and every treatment will always be performed with a gentle touch. We simply love making little smiles shine, and we'll give you the peace of mind knowing that your child's oral health is in good hands.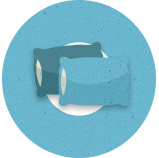 Focused on Comfort
The dental office can be a bit of a scary place for a child, which is why we will always keep their comfort and well-being at the front of our minds. We'll do everything at their pace and constantly make sure they are comfortable. During their appointments, you'll be able to stay with them the entire time as well. Also, they can choose from an endless variety of movies and shows from Netflix or Apple TV and watch them on our ceiling mounted TVs during their visit!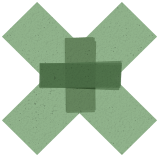 Kids Dental Emergencies
As a parent, you know that accidents just happen sometimes. If they ever concern your child's teeth, don't worry, we'll be there to help! We're ready, willing, and able to treat any kind of dental emergency, and we'll always do it FAST. When you call us with an emergency, we'll make an appointment to see you as soon as possible and even talk you through first-aid over the phone. When your child needs us the most, we'll be there!
Learn More and Dental Emergencies for Kids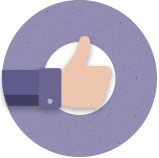 Safe Equipment
We only use the latest dental technology so we can ensure that your child only receives the highest quality dental care in the safest possible way. We've considered every detail of our practice, and a fine example of this is our digital x-ray machine. It's able to create images much faster while emitting up to 90% less radiation than traditional x-rays. You'll find that this careful approach can be seen in just about everything we do.
Learn More About Our Technology
Our Kids Have Fun at the Dentist
Who ever said dentistry couldn't be FUN? We don't have a waiting room, we have a playroom! When you come to see us, your child will be able to enjoy a variety of video games, toys, books, and puzzles. It's amazing how just a little fun can help a child relax before their appointment. Plus, all of our patients get a complimentary bag of goodies after their cleaning appointment, and they'll also get to pick a sticker and prize from our prize drawer. We constantly update the fun parts of our office, so now your child will actually look forward to going to the dentist!