Keep Kids Smiling All Year with Preventive Dentistry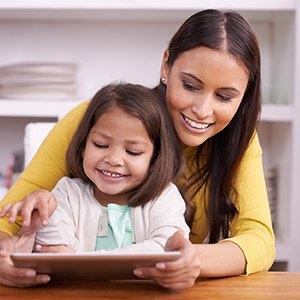 A big part of parenting is simply protecting your child from developing problems in the future, and of course, this same philosophy can also be applied to their teeth. By bringing your child to the dentist at a young age, you're enabling the team at Tic Tac Tooth to catch any dental problems they have early and prevent many from developing in the first place. It's a great way to keep their smile beautiful, healthy, and save them from having to get more invasive treatments in the future. Below, you can learn a little bit more about how we can help protect your child's teeth all year.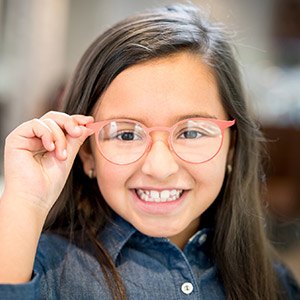 Fluoride Treatment
This is one of the quickest and easiest treatments we offer. It actually gives your child's teeth an extra layer of protection from cavities and tooth decay. Fluoride is a naturally occurring element that is actually able to replenish the minerals in their teeth that have been eaten away by plaque. This is why you'll see it so often in both toothpastes and public water sources. This treatment works by having them rinse their mouth with a highly-concentrated fluoride solution for just a few minutes.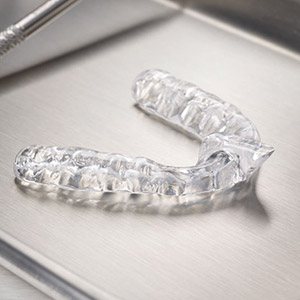 Nightguards for Bruxism
Bruxism is a condition where a person clenches their jaw and grinds their teeth at night, and nearly 1 in 3 people (including children) suffer from it at some point in their lives. This puts a lot of pressure on the teeth, and eventually, they can become worn down and even break! If we notice that your child is grinding their teeth, we can provide them with a simple and easy to use nightguard. This is a small, custom-made mouthpiece that they would wear to bed each night, and it helps provide a barrier between their teeth in order to protect them.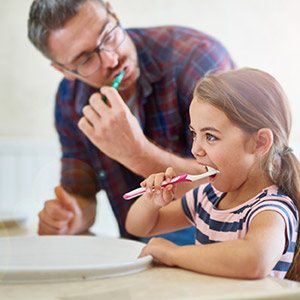 Toothpaste/Mouthwashes
There are easily over a hundred different kinds of toothpaste and mouthwashes on store shelves today, and finding the right one for yourself, let alone your child, can be quite difficult. At Tic Tac Tooth, we'll make the choice easy for you by recommending the products that will best serve your child's dental needs. We can even offer brands you're familiar with such as ACT and Tom's of Maine. We'll make it as simple as possible for your child to effectively take care of their teeth at home.
All it takes is just two preventive appointments each year to keep your child's smile healthy and problem-free. By bringing them to the dentist at a young age, you'll be sending a strong message that taking care of their teeth is important, and this will help them form healthy habits that will serve them well into adulthood. To get them started on the path to sustained oral health, all you need to do is contact our office today to make an appointment.