Naperville Emergency Dentist When Your Child Needs Help FAST!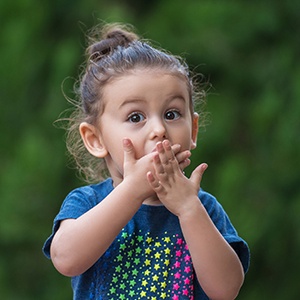 Picture this: your child comes in from playing, and as soon as you see them, you can tell that something is wrong. There has obviously been an accident, but what should you do? What is the best course of action to take to help your child's smile? The answer is simple: call your emergency dentist at Tic Tac Tooth.
We're able to handle a wide array of dental emergencies, so when you call us, we'll do everything we can to see your child as quickly as possible. We'll even make same-day appointments! When you call in, we'll walk you through first-aid over the phone to help you relieve their pain, and when you reach our office, we'll be prompt to handle their visit in a quick and efficient manner!
Most of the time, we can complete an emergency treatment in just one visit, but if we can't, we'll be sure to completely relieve your child's pain and schedule a follow-up visit.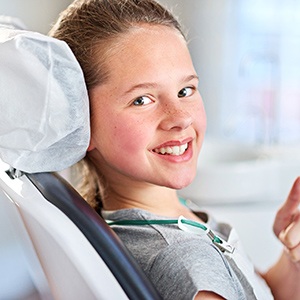 We're Here to Help!
If your child ever needs urgent dental care, no one will be able to see them sooner or deliver better care than us. We can provide a level of service you simply won't find at most emergency rooms, clinics or hospitals. If you have more questions about how to handle a dental emergency, or if you'd like tips on how to avoid one altogether, simply contact our office today.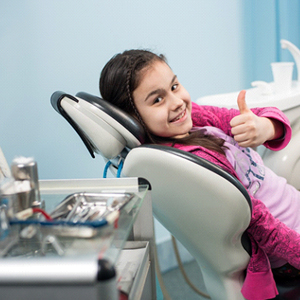 Emergency Dentistry FAQs
Protecting your child from the threat of a dental emergency is important, which is why we have so many parents contacting our office to learn how they can reduce their child's risk of experiencing painful oral health problems. At Tic Tac Tooth Pediatric Dentistry, our children's dentist in Naperville understands how stressful a dental emergency is, which is why we offer over-the-phone first-aid guidance and prevention tips during your child's checkups and cleanings. For your convenience, we've answered some common questions we get from parents below.
What should I do if my child knocks out their permanent tooth?
If your child has knocked-out a tooth, immediately contact our office. In this situation, time is of the essence, and it's important to bring them in for treatment within an hour of the incident to increase the chances that we'll be able to replant their tooth. In the meantime, collect their tooth, ensuring that you only handle it by the biting surface, not the root. Rinse any debris or dirt off the tooth by running it under cool water and place it in a sealable container with milk in it to keep the tooth moist. When you visit our office, we'll work quickly and effectively to restore your child's mouth to its original condition.
My child grinds their teeth. How can I keep them from breaking a tooth?
If your child grinds and clenches their teeth while they sleep, be sure to have a customized protective mouthguard made for them. They are crafted from durable and high-quality materials that won't inhibit their breathing while they sleep because they're specially made to fit their unique oral structure. These mouthguards will cushion their teeth, jawbone, and oral tissues from forceful grinding, reducing the chances that you'll have to drive them to their emergency dentist in Naperville because they broke a tooth.
Is nitrous oxide safe for children who are scared of the dentist?
Dental emergencies are stressful to handle, and children are good at picking up on emotions. When you arrive to our office, your little one may be feeling scared, overwhelmed, or anxious. Fortunately, at Tic Tac Tooth Pediatric Dentistry, we offer multiple sedation techniques. One of the most commonly used ones is nitrous oxide, also known as "laughing gas." The American Academy of Pediatric Dentistry has approved that this method is safe and effective for children. They'll remain completely awake and responsive; however, they'll also feel relaxed and at ease during their appointment, allowing our emergency dentist in Naperville to work quickly to ease their pain.
How can I find a good emergency dentist for my child who has special needs?
Every child has unique needs to be met, and your pediatric dentist in Naperville understands that, which is why we individualize our treatments specifically for your child's needs. At Tic Tac Tooth, our team of dental professionals is specially trained and experienced in providing care to patients who have special needs. During your emergency visit, we'll be sure to listen to your concerns so we can better serve your little one and provide them with a positive and comfortable experience.