Emergency Pediatric Dentist — Naperville, IL
Here When Your Child Needs Us Most!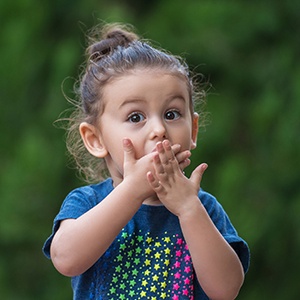 Picture this: your child comes in from playing, and as soon as you see them, you can tell that something is wrong. There has obviously been an accident, but what should you do? What is the best course of action to take to help your child's smile? The answer is simple: call your emergency dentist at Tic Tac Tooth.
We're able to handle a wide array of dental emergencies, so when you call us, we'll do everything we can to see your child as quickly as possible. We'll even make same-day appointments! We're here when your child needs us most, so don't hesitate to call us right away!
Why Choose Tic Tac Tooth for Emergency Pediatric Dental Care?
Team of Experienced Dentists Focused On Your Child's Comfort
Same-Day Emergency Appointments Available
Calming Dental Sedation Available for Optimal Comfort
What to Do in a Dental Emergency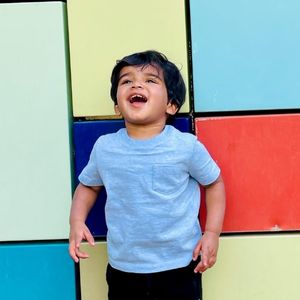 If your child has a dental emergency, the first thing you should do is contact our office. When you call in, we'll walk you through first-aid over the phone to help you relieve their pain. We'll also do everything in our power to schedule your little one for a same-day emergency appointment so we can see them right away!
When you reach our office, your compassionate an experienced Naperville emergency pediatric dentist will see you right away. They'll focus on getting your child out of pain while simultaneously evaluating their condition. Next, they'll review their findings with you and explain which treatments they recommend.
Most of the time, we can complete an emergency treatment in just one visit, but if we can't, we'll be sure to completely relieve your child's pain and schedule a follow-up visit. Your little one will be enjoying a happy, healthy, and pain-free smile again before you know it!
The Most Common Pediatric Dental Emergencies
If your child ever needs urgent dental care, no one will be able to see them sooner or deliver better care than us. We can provide a level of service you simply won't find at most emergency rooms, clinics or hospitals. If you have more questions about how to handle a dental emergency, or if you'd like tips on how to avoid one altogether, simply contact our office today. Below, you'll find important information about some of the most common children's dental emergencies we treat.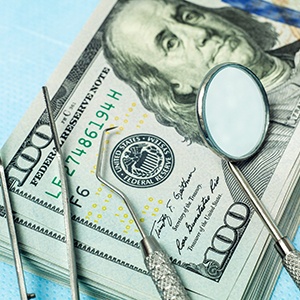 Understanding the Cost of Pediatric Dental Emergencies
A dental emergency can catch you at the worst time, but don't let your financial situation prevent your little one from getting the care they need. Contrary to common belief, emergency dentistry isn't exceptionally expensive, so you don't have to worry about a large bill. Although various factors influence the cost of emergency dentistry in Naperville, we offer the solutions you need to treat your child's smile without draining your bank account.
Each Emergency Is Different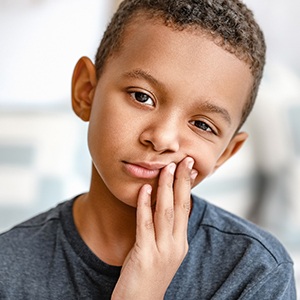 No two smiles or situations are identical, so it's impossible to have a flat rate for emergency dentistry. After examining your child's mouth, your Naperville pediatric emergency dentist will create a personalized strategy to restore their smile while accommodating your finances. Although every dental emergency differs, common treatments include:
Therapeutic nerve therapy
Dental crowns
Tooth extractions
Tooth-colored fillings
Direct bonding
And more
Does Dental Insurance Cover Pediatric Dental Emergencies?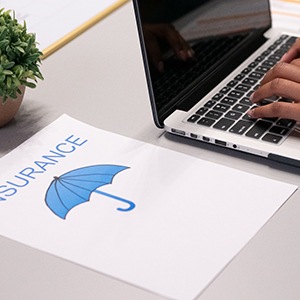 Most dental policies include coverage for an emergency visit. You can use your dental insurance to offset the cost of certain steps in your treatment plan, like the consultation, X-rays, or restorations. After reaching your deductible, you can use your annual allowance to lower your out-of-pocket responsibility. We will work on your behalf with your dental insurance, so you have one less thing to worry about during the stressful time. We'll help you maximize your yearly benefits to keep your child's care affordable.
Other Options for Making Children's Dental Emergencies Affordable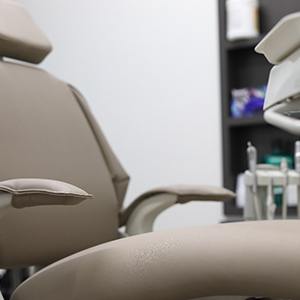 Dental insurance isn't the only way to pay for emergency dentistry. We know everyone's financial situation differs, which is why we accept a variety of payment methods, such as:
Traditional Payments: Our office accepts all forms of traditional payments, including cash, checks, and credit cards.
Third-Party Financing: Based on your credit approval, you can pay for your little one's treatment using monthly installments through a third-party financing company, like CareCredit.
We will sit down with you to discuss every option possible before moving forward with treatment.
Taking Care of Your Child's Smile Can Save You Money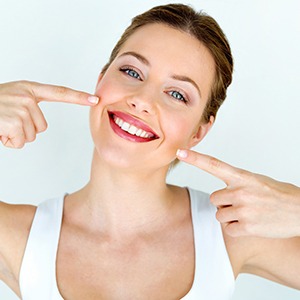 Did you know that the majority of children's dental emergencies are caused by preventable issues? Many result from an untreated problem that has been brewing in the mouth, like tooth decay or gum disease. You can safeguard your child's precious smile and avoid a dental emergency by practicing a few simple and healthy habits. Make sure your child visits us for a checkup at least twice a year, even if you don't think they have any current dental concerns. We can detect issues while they are still small to prevent them from turning into a big problem.
Besides keeping your little one's mouth clean and healthy, an athletic mouthguard can keep your child out of the dental chair if they play sports. It provides a layer of protection to lessen the likeliness of a broken or dislodged tooth if there's trauma to the mouth. Little investments like these can save you a ton of money in the long run, not to mention keep your child safe from dental emergencies.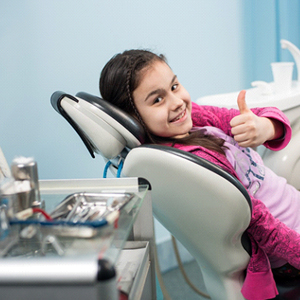 Children's Emergency Dentistry FAQs
Protecting your child from the threat of a dental emergency is important, which is why we have so many parents contacting our office to learn how they can reduce their child's risk of experiencing painful oral health problems. At Tic Tac Tooth Pediatric Dentistry, our children's dentist in Naperville understands how stressful a dental emergency is, which is why we offer over-the-phone first-aid guidance and prevention tips during your child's checkups and cleanings. For your convenience, we've answered some common questions we get from parents below.
IS NITROUS OXIDE SAFE FOR CHILDREN WHO ARE SCARED OF THE DENTIST?
Dental emergencies are stressful to handle, and children are good at picking up on emotions. When you arrive to our office, your little one may be feeling scared, overwhelmed, or anxious. Fortunately, at Tic Tac Tooth Pediatric Dentistry, we offer multiple sedation techniques. One of the most commonly used ones is nitrous oxide, also known as "laughing gas." The American Academy of Pediatric Dentistry has approved that this method is safe and effective for children. They'll remain completely awake and responsive; however, they'll also feel relaxed and at ease during their appointment, allowing our emergency dentist in Naperville to work quickly to ease their pain.
HOW CAN I FIND A GOOD EMERGENCY DENTIST FOR MY CHILD WHO HAS SPECIAL NEEDS?
Every child has unique needs to be met, and your pediatric dentist in Naperville understands that, which is why we individualize our treatments specifically for your child's needs. At Tic Tac Tooth, our team of dental professionals is specially trained and experienced in providing care to patients who have special needs. During your emergency visit, we'll be sure to listen to your concerns so we can better serve your little one and provide them with a positive and comfortable experience.