Board-Certified expertise caring, gentle personality
Our doctors just love making kids laugh and smile while teaching them about how to take care of their teeth. After completing dental school, pediatric dentists receive years of additional training dedicated only to serving children in order to become board-certified pediatric dentists. Less than 1% of all dentists go through the process of becoming board-certified and our specialists have taken their education even further by attaining Diplomate status with the American Board of Pediatric Dentistry. This means that whenever your child comes to see us, they'll receive the specialized dental care they need in a fun, comfortable, and kid-friendly environment that will make them eager to come back again and again.
making dental care better for kids
Latex-Free Office
Mercury & BPA-Free Materials
Parents Welcomed Back During Visits
Silver Diamine Fluoride
Low-Dose Digital X-Rays
Non-Toxic Cleaning Products Used Daily
Conservative, Preventive Focused Dental Care
Special-Needs Friendly
Formocresol-Free Dental Treatments
Gluten-Free Toothpaste
Infant Exams
Fun, Relaxed Environment
moms & dads love us
Debbie C.
"Just left my son's first dentist appointment. I cannot say enough how impressed I am with our whole experience. Everyone was beyond friendly and professional. My son is bilingual and Dr. Asim noticed my son responds better to commands in Spanish. He started to speak to my son in Spanish! It was a much smoother appointment than what I anticipated and it was due to Dr. Asim and his wonderful staff. Thank you guys!"
Lori D.
"Great experience today at our visit to this office. My boys are older so they were a little skeptical going in thinking it was "baby" place! They came out loving it. From the receptionist to the hygienists and Dr. Asim it was top notch. They see kids up to college age!! Definitely will be returning."
Poliana D.
"I can't recommend this place enough! We had a great experience from the first time we called to schedule an appointment to the time we walked out. They will send you a link to access all the forms you need to fill out, so when you get there they will know your child and will have his favorite show on tv. How cool is that!? Everyone at Tic Tac Tooth is very professional, friendly and they will make you feel like your family. My son is ASD and very anxious. All his anxiety disappeared the moment we walked in. I'm afraid my son will ask to go to the dentist every day from now on."
Lei Y.
"Such a great service by Dr. Asim (Awesome) and his crew at Tic Tac. My 7-yr old son just had his dental work done Monday morning. The entire process from initial consultation to final procedure went smoothly. Before this, my son's every dental visit is a traumatic experience.

Dr. Awesome is professional and very patient. He offered us different treatment plans at consultation. We eventually decided to have the procedure done in his office with IV sedation, instead of at a hospital.

All the staff are very friendly. Samantha is super nice. Special thanks to Tanya. Thank you for all the prep work: obtaining insurance pre-authorization, setting up appointment with anesthesiologist, easing our anxiety on intubation by contacting the anesthesiologist the weekend before the procedure, and the after-procedure follow-up."
Jennifer T., Naperville, IL
"WOW!!!! What a great experience! My journey started with TIC TAC TOOTH when my youngest son would not let anyone fix his cavities! We had been to 3 other pediatric dentist when we finally landed with Dr. Asim. Dr. Asim realized my youngest was not going to let him fix his teeth either. We put a plan together to have him put under in order to fix his teeth. Not an easy task to put up with a hypochondriac Mom and a child who was really afraid. The doctor and the staff did a really great job walking us through the plan step by step as well as providing us with detailed instructions. When we went in the day of surgery, they even let me walk back with my son and stay with him until he feel asleep. Everything went well and his teeth got fixed. They called that night and the next day to check on my son. They also let me make payments before the procedure. I now take all of my kids to TIC TAC TOOTH. I really feel like they care about the kids and their families. I would recommend anyone bring their kids here. Wonderful job! Keep up the good work and thanks for making each kid feel special!"
Rhian K., Naperville, IL
"I would HIGHLY recommend everything about this office. Today was both of my daughters first time going to the dentist. Everything from the personal care, energy, cleanliness, went above and beyond expectations. Everyone on this staff is "Awesome". My kids had more fun than a birthday party as a matter of fact my daughter wished that everyone there could come to her birthday. We came to the office today as strangers seeing a dr. And left feeling like we had made an office full of new best friends. Thank you Tic Tac Tooth- if we could come back and give you all more hugs, we would!"
Erika M., Naperville, IL
"They were great with my 19 month old! Everyone sang to her when she started to get nervous and made sure that she felt very comfortable in the office. We did not have to wait long to be seen (3-4 minutes). The waiting area is very kid friendly and clean. My daughter also loved their kiddie prizes! Can't wait to come back!"
Tanya S., Naperville, IL
"I completely trust Dr. Asim with my daughter. His patience and kindness are unmatched. He allows me to come back with her and it's such a comfortable atmosphere! My daughter and I get excited to go to the dentist! I highly recommend this practice!"
Barbara M., IL
"Absolutely wonderful experience with the entire staff. I will recommend this place to all parents of little ones. They made the first visit to the dentist an awesome one for my 4 year old. The Dr. Asim was extremely informative. As well as Lyndsi. We are excited for our next visit. This place is great for Children and Parents that are looking for the best."
Paulie P., Naperville, IL
"The dentist and staff are wonderful. It was the first time my kids were happy at the dentist. The doctor was truly amazing; I can see why they call him Dr. Awesome. He explains what is wrong with your kids teeth in great detail and leaves time for any questions that you might have. The staff was very friendly, kind, and you could tell that they loved working with children."
Nadia A., Naperville, IL
"A huge shout out to Dr. Asim and his wonderful team. My struggles with dentists and this was by far the most comfortable visit ever!! Dr. Asim was very gentle and understanding towards his needs and did not try to force anything on my kid (we have had some bad experiences). The minute you walk in they make you feel so welcome and playing his favorite movie was icing on the cake!! Thank you"
Dina G., Naperville, IL
"In one visit my son went from terrified of going to the dentist to telling me "Mom - I don't think I'm afraid anymore!" I literally teared up in the office because I was so happy to have found Dr. Asim "Dr. Awesome" and his wonderful staff!!! I can't possibly recommend enough!!!! A+++"
Steph H., Naperville, IL
"Both Dr. Awesome and Lindsay made our daughter's first dentist appointment a huge success! Everyone at the office was so nice and really made her feel welcome and special. We were really impressed with how great they were with her, would highly recommend this office to all kids! Also loved that they allowed parents to go back with the kids!"
Sarah C., Naperville, IL
"I was floored by how amazing this practice is. I cannot say enough. No pressure, no judgement. They were endlessly patient with our son, and made our daughter feel like a rock star. Our son isn't a big fan of dental hygiene, but the whole team never once made me feel like a "bad mom." They helped us find options that suit us, and made me really feel like we could be successful. I wish I could go here too!"
Ashley K., Naperville, IL
"I couldn't be more happy with our services we received from Tic Tac Tooth for my daughters first dentist appointment. The doctor & his staff are truly amazing! They really do have a gift for working with children. My favorite part of the appointment was that Dr. Asim blocks out the entire hour just to spend with each patient. It was so personal! We will definitely continue going to Tic Tac Tooth!"
Marcia A., IL
"Tic Tac Tooth is like a Disney World feel with it's warm, exciting and electrifying atmosphere, but instead of meeting popular characters from TV, you are greeted and served by a sweet, friendly, fun, knowledgeable and engaging staff, headed by the very down to earth Dr. Asim. From the cosy child friendly waiting room to the pleasant front desk staff, one feels welcomed and the dreaded feeling my children usually harbor about going to the dentist melted away."
Christopher M., Naperville, IL
"Entire staff at Tic Tac Tooth made my son's first dentist visit a great success. We couldn't have been more happy w/ the comfort, knowledge, & information that was provided. My son is already looking forward to his next visit. Thanks again!"
Ashley A., Naperville, IL
"The entire staff in this office was wonderful. They put my little girl (who is shy of 2) completely at ease for her first dental visit. Dr. Asim was incredibly warm and took the time to inquire about any questions I had concerning my daughter's care. I cannot recommend them highly enough!"
Read More Reviews
Featured Services
Complete Dental Care for kids of every age
At Tic Tac Tooth, we have a wide array of services that can meet all of your child's dental needs and help them have a great time while doing it. Whether they need a simple checkup or require something more involved, we'll have everything to make sure they're all smiles and giggles by the time they leave. In addition to helping at the office, we'll also be able to work with them to teach healthy habits in a way that will make taking care of their teeth at home fun and exciting.
Our Preventive Services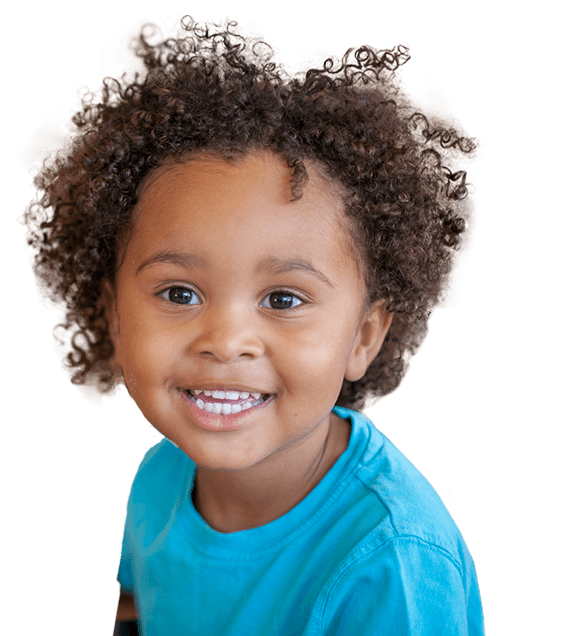 Restorative dentistry fix chipped or broken teeth
Did your little one get a bit rowdy and damage one of their teeth? Don't worry, this happens all the time, and we have just what their smile needs to look its best again. With our restorative services, we'll be able to repair their teeth and make them look more beautiful than ever. Plus, we can also help them learn ways to avoid accidents in the future. If your child ever has a dental problem, we can always fix it at Tic Tac Tooth!
Our Restorative Options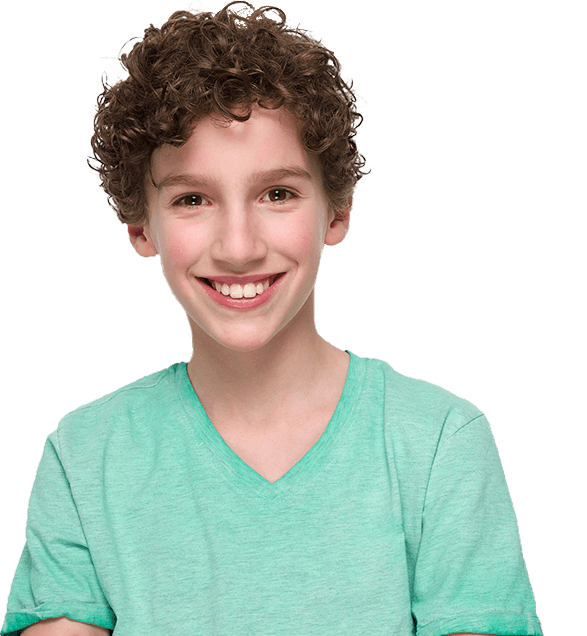 Child in Pain? Need Help? & Call Us for Emergency Dentistry
Is your child experiencing quite a bit of dental pain due to a broken/knocked out tooth or severe toothache? Instead of spending hours waiting at the ER, you can just call Tic Tac Tooth to get the immediate care they need. Our team will be ready to give you first-aid tips over the phone so you can take control of the situation, and then we can schedule a same-day appointment so our doctors can help them right away.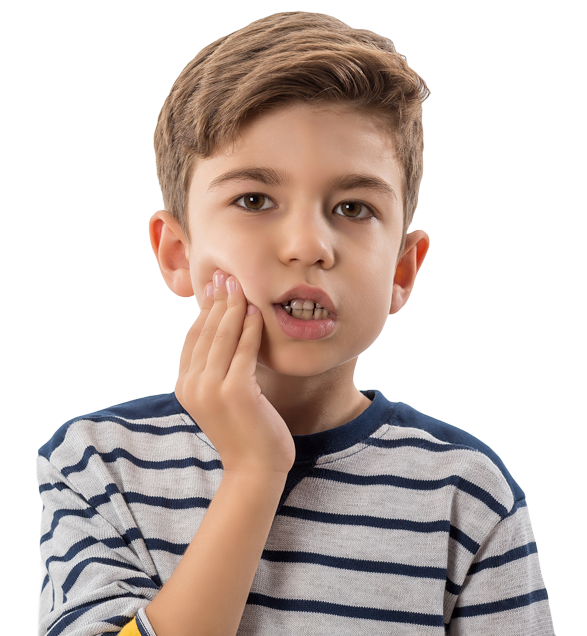 Sedation Dentistry keeping kids cool & relaxed
The dentist's office can be a bit of a scary place for children, so we'll do everything we can to make sure they're comfortable, happy, and relaxed at all times. If they need a little more help, however, we can also provide a variety of sedation techniques. Using safe and reliable sedation, we're able to calm even the most nervous child and help them have a positive experience taking care of their teeth.
About Sedation Dentistry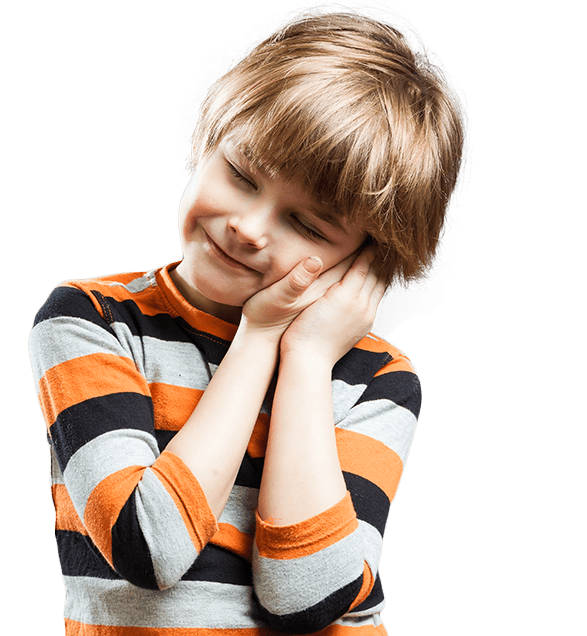 Gentle & Painless Cavity Protection with SDF
SDF, or Silver Diamine Fluoride, enables us to effectively prevent the development of cavities, treat dental hypersensitivity, and even stop the progression of cavities that are already present. The fluoride helps strengthen and rebuild the teeth while the silver acts as an antimicrobial agent, killing any harmful bacteria. It only takes minutes to apply, is completely painless, and it's one of the best ways to keep a growing smile healthy between appointments.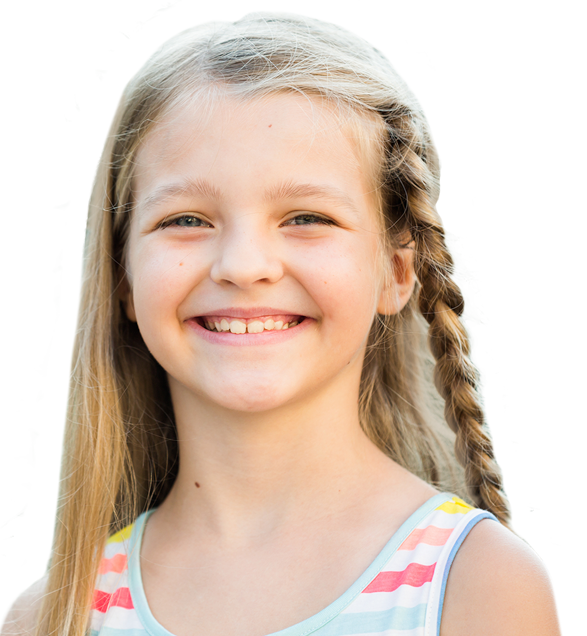 Advanced Technology better tools, better care
Kids just love playing with gadgets, and so do we! Our office is filled with some of the latest dental technology in order to help us treat your child faster, safer, and with less discomfort. Using tools like digital extra-oral x-rays, digital impressions, intraoral cameras, and injection-free anesthetic courtesy of a device simply called "The Wand," we'll be able to help your child glide through their appointment while receiving the highest quality dental care possible.
About Our Technology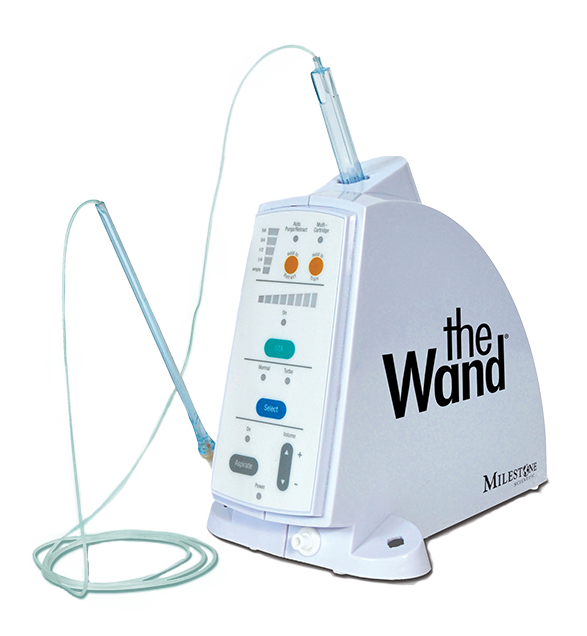 have questions? get answers.