How to Choose the Best Pediatric Dentist in Naperville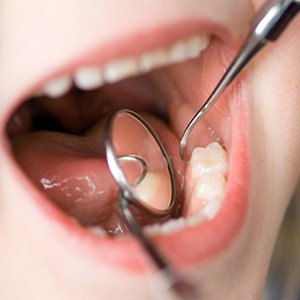 Selecting a pediatric dentist in Naperville is a big decision -- and with several choices around town, it can be difficult to pick just one. How can you know if you're making the right decision for you and your child? It takes doing just a little research beforehand. Keep reading for our top tips on selecting a wonderful pediatric dentist to care for your favorite smile!
#1: Look for Experience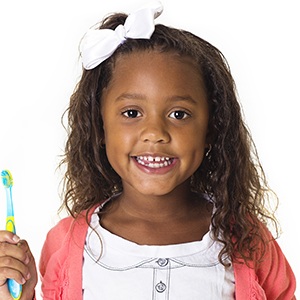 Dr. Asim Awan is from Chicago and has been practicing dentistry for over 10 years -- and that's the kind of experienced care that should be a big consideration when you're choosing a pediatric dentist. Before he began receiving this hands-on experience through his private practice, Dr. Awan completed specialty training at one of the most prestigious specialty training programs in the country, at the Ann & Robert H. Lurie Children's Hospital of Chicago (formerly Children's Memorial Hospital). Patients and parents alike appreciate the confident, practiced care that Dr. Awan (aka Dr. Awesome) provides.
#2: A Variety of Services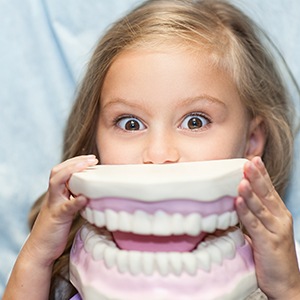 Children require a special approach in dental care, and they may need a range of different preventive and general dentistry treatments throughout childhood. Visiting a pediatric dentist who offers everything from general checkups and cleanings to emergency dentistry and orthodontic treatment will help make your life easier in the long run because you know just where to turn for all of your child's smile needs. As an excellent pediatric dentist, Dr. Awan offers a complete list of treatments for growing children!
#3: A Place That Feels Right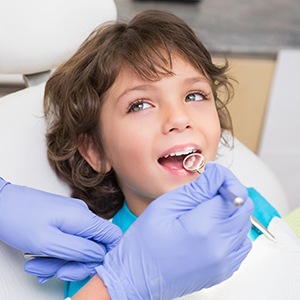 A big part of choosing the right dentist is picking one where your little one feels right at home. A great pediatric dentist's office should be outfitted with all of the things children love -- so it's worth visiting the practice beforehand to get a feel for the environment. An introductory visit is a great chance for you and your little one to get to meet the dentist and take a tour around the facility. If you both can't stop smiling after this preliminary appointment, that's a great sign that you've found your new pediatric dentist's office!
#4: Treats Emergencies
There's no way to plan for an injured tooth or other dental emergency, and children are more prone to these during their rough-and-tumble years. Choosing a pediatric dentist who offers emergency care, like Dr. Awan and our team, will help make sure your little one receives the urgent treatment they need ASAP. Because sometimes, receiving quality care right away can mean the difference in saving an injured tooth or not!
#5: Safe Equipment
While you are searching for a pediatric dentist, look out for one who offers advanced technology that is safe for little ones, too. At Tic-Tac-Tooth, we use only the latest tools to ensure that your child stays completely safe and comfortable while under our care. That includes digital X-rays, which expose patients to 90% less radiation than the regular kind!
Leads You Right to Tic-Tac-Tooth!
We're confident that following these steps will lead you right to Dr. Awan and the team at Tic-Tac-Tooth. We're the pediatric dental team families in and around Naperville trust -- come find out why! Request an appointment online today.