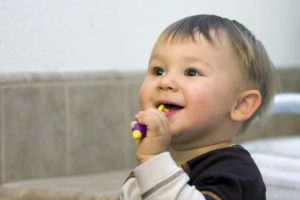 Many patients take their children to general dentists only to find out that it's very difficult to get them to go back. Often their children will feel uncomfortable or throw a fit whenever it's time for their biannual checkup. Luckily, that's where your pediatric dentist in Naperville comes in.
If you're child requires dental care that's more catered compared to a typical dentist, they'll have a lot to gain when receiving it from a board-certified pediatric dentist. Here's what you can expect when you visit.
What is a Board-Certified Pediatric Dentist?
To become a dentist, people need to complete several years of schooling. After choosing an appropriate major and prerequisite courses, aspiring dentists need an undergraduate degree as well as a 4-year degree from a dental school. This can be either a DDS (Doctor of Dental Surgery) or DMD (Doctor of Medicine in Dentistry), which are equivalent.
However, what patients don't realize is dentists will often choose a specialization in a certain area of dental care. This can range from orthodontics, endodontics, pediatrics, and many other subjects. Earning specialization requires anywhere from 2 to 4 years of additional schooling, and sometimes, additional time spent in residency.
To become board-certified, your pediatric dentist in Naperville had to complete the voluntary examination and certification process. Completion of the process proves the dentist is knowledgeable on all areas of information the board deems relevant. In this case, your dentist became certified with the American Board of Pediatric Dentistry, reaching the title of diplomate. To keep the title, your dentist must renew annually to show he is still knowledgeable on the subject throughout his dental career.
A Dentist with More Pediatric Experience
The benefit of seeing a pediatric dentist is two-fold. Not only do children get to be examined by a dentist who works mainly with children, they're also fully knowledgeable on each stage of development that comes with pediatric oral health.
For example, if your child has difficulty going to the dentist, either due to anxiety or because they have special needs, your dentist is more than prepared to accommodate them. This is not typically the case when you visit a general dentist.
Additionally, dentists who become board-certified want to prove to new patients that they're the best person for the job, and not just through the services they provide. Your Naperville dentist's passion for providing the best pediatric care possible is all reflected in his office and the professionalism of his dental staff.
Being Present for Each Stage of Development
As a dentist for kids in Naperville, every step of the visit is catered to them first and foremost. This is also the case with each stage of development that your child goes through. It's extremely important that the early development of your child's oral health is monitored closely to ensure they keep their teeth healthy well into adulthood.
From their first baby tooth erupting to their last permanent tooth and beyond, board-certified pediatric dentists are the best option for your family. Schedule an appointment with your dentist today to experience the difference!
About the Author
After earning his Doctor of Dental Surgery degree from the University of Illinois College of Dentistry, Dr. Asim Awan took his education to the next level. He completed specialty training at the Ann & Robert H. Lurie Children's Hospital and eventually became a board-certified diplomate with the American Board of Pediatric Dentistry. To learn more about his expertise, contact him at (630) 995-3393 or visit his website.