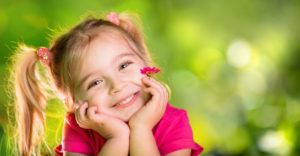 There's nothing more precious to you in this world than your children. That's why you spend most of your time making sure that they have all they need to lead a healthy and productive life. And one of the specific areas where you are really focusing your attention, is with their oral health. You want to make sure that they get the right care and foundation to build on. That's why your oral care provider for kids in Naperville says that it's important to choose a board-certified pediatric dentist to care for your children. Learn why this is so important as you continue reading.
What's the Difference Between a Pediatric and General Dentist?
There are several qualities that distinguish a pediatric dentist from a general dentist. Here are some of them listed:
Training – Pediatric dentists complete four years of dental school but follow that with an additional two to three more years of specialty training.
Limited Practice – Another difference between the two, is that pediatric dentists are limited to only caring for children.
Specialists – A final difference is that pediatric dentists are primary and specialty oral care providers for infants and children through adolescence.
What is Board Certification?
A board-certified pediatric dentist is one who has completed the required education rigors to be a pediatric dentist and has also passed the voluntary exam to be considered board-certified.
How Does This Benefit Your Children?
A board-certified pediatric dentist offers three levels of credentials that fortify his value for your children. He has completed dental school, additional post-graduate training and has passed a rigorous certification test. These all translate into benefits for your children.
But still, there are other advantages that your board-certified pediatric dentist has to offer:
Nurturing Temperament – There's a big difference between working with adults and children. A pediatric dentist will typically have more patience and be relatable to children because he or she is accustomed to working with them.
Specialized Pediatric Equipment – Kids are smaller in stature, so it's better to have equipment that's made to accommodate them.
Exceptional Knowledge – Your board-certified pediatric dentist will have extensive knowledge of how children's teeth and jaws should develop.
Kid-Friendly Environment – A trip to the dentist can be very scary for children, so it's important that the atmosphere be calming and child-friendly.
These intangible qualities can only be found in a pediatric dentist in Naperville who is trained in how to deliver the absolute best care to your young ones. So when considering children's dentistry in Naperville, just reach out to your local dentist to get the ball rolling on protecting the oral health of your children for years to come.
About the Author
Dr. Asim Awan received his undergraduate degree from the University of Illinois at Urbana-Champaign. He then went on to earn his Doctor of Dental Surgery degree from the University of Illinois College of Dentistry. After years of practicing, he decided to go back to school to broaden his knowledge and become a specialist, completing his training in pediatric dentistry at Northwestern University. Dr. Asim practices at Tic-Tac-Tooth and can be reached for more information through his website.