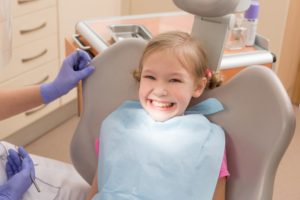 Finding the perfect dentist for your kids is tough. You want someone who is gentle, friendly, knowledgeable, and skilled. You also want your children to learn to enjoy going to their pediatric dentist in Naperville — after all, making regular visits to a dental professional should become their lifelong habit. At Tic Tac Tooth, we understand the concerns you have when you're trying to find the perfect place to bring your precious little one for oral healthcare, which is why we strive to provide nothing less than the best service possible. We're thrilled to be part of the community, and we look forward to meeting your family!
Meet the Dentist
Dr. Asim Awan, affectionately known as "Dr. Awesome," is a board-certified Diplomate of the American Board of Pediatric Dentistry. In a nutshell, that means that he had undergone extensive education and rigorous training in order to understand the unique dental needs of children and teenagers.
In addition to knowing children's dentistry backwards and forwards, Dr. Awan is passionate about what he does. He wants every child to have the healthy, beautiful smile that parents can't get enough of.
We Prioritize Comfort and Safety
Young people sometimes get a little squirmy when they think about visiting their dentist for kids. It might be uncomfortable for them to have a stranger poking around in their mouth. That's why we always try to make dental care a positive experience for young ones. With our friendly staff and welcoming office environment, we want to make every child feel like a VIP.
We also strive to make procedures comfortable and safe. We use innovative technology, such as a wand that painlessly administers anesthesia, to take the "ouch" out of dental care. Digital x-rays are also important in our practice; they expose your children to much less radiation than if they had to have traditional x-rays. We combine our technology with our expertise to strive to take the best possible care of every patient.
Come and Meet Us!
We want to get to know your family and the unique oral healthcare needs of your children, whether you're looking for a dentist for infants or a dentist for teens. You're invited to visit our office before your child's appointment so you can meet our staff and learn about the techniques we use to provide excellent service to your precious young ones.
When you come in for your child's appointment, you're welcome to stay with them in the room so they have a familiar hand to hold onto. During and after the appointment, we'll chat with your kids and help instill in them the importance of dental care. Working together, we can encourage them to adopt habits that will keep their teeth and gums healthy throughout their lifetime.
At Tic Tac Tooth, our goal is to protect your child's oral health and keep them smiling!
Ready to Learn More?
This blog post is barely the tip of the iceberg when it comes to all you can discover about Tic Tac Tooth and Dr. Awan. If you would like to get to know us better, keeping following our blog, and don't hesitate to call if you have questions about your child's oral health. You can contact us at 630-995-3393.