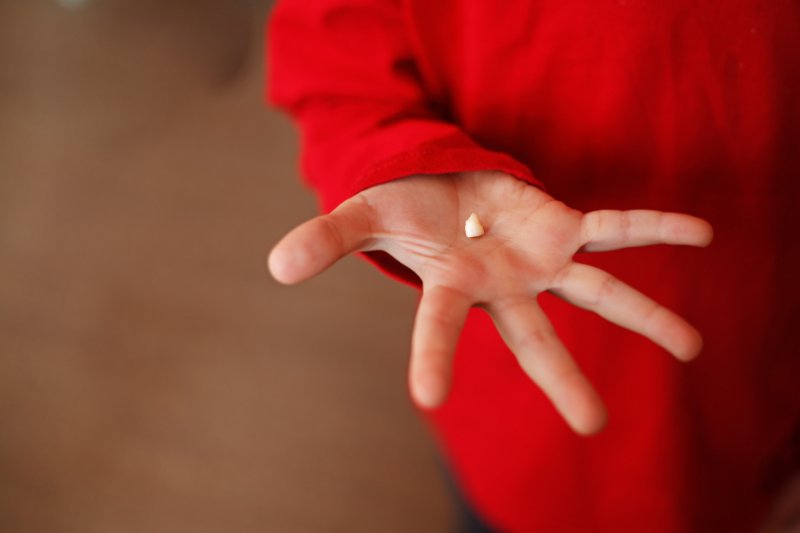 Did you know that roughly 5 million teeth are avulsed each year? Yikes! Dental emergencies like these can be anxiety-inducing and painful, especially for your little one, which is why acting quickly is of the utmost importance. With this in mind, keep reading to learn what to do if your child knocks out a tooth.
What to Do When Your Child Knocks Out a Baby Tooth
Since baby teeth don't have the same strong roots as adult teeth, it's easier for them to get knocked out. The good news is that the gap in their smile will soon be replaced with an adult tooth. Therefore, the primary goal in this scenario is to make sure there are no injuries, like a soft tissue cut. Start by examining your child's mouth. If they are bleeding, help them rinse with clean water to get a better understanding of the damage. From there, have them bite down on a clean washcloth to reduce any swelling and call their dentist.
What to Do When Your Child Knocks Out an Adult Tooth
A knocked-out adult tooth is much more urgent. After all, your child needs to see their dentist for urgent dental care within 60 minutes of the incident for the highest chances of saving the tooth. So, make sure to act quickly by:
Calling your child's dentist.
Locating the knocked-out tooth (if you can).
Picking up the tooth by the crown (the chewing surface).
Gently rinsing it with clean water (if the tooth is dirty).
Attempting to place the tooth back in the socket (it should slide in easily), or keep it in a glass of milk or your child's saliva.
Having your child bite down on a clean washcloth or gauze pad to control any swelling or bleeding.
Filling the Gap in Your Child's Smile
Your child's teeth help them smile, bite, and speak. Even one missing tooth can cause complications, which is why it's important to talk to their pediatric dentist about the next best steps. If their permanent teeth won't be making an appearance for some time, a space-maintainer may be the best option. On the other hand, if they lost an adult tooth, a fixed partial denture may be the right choice.
A knocked-out tooth can be a stressful situation to handle. Fortunately, you can follow the above steps to ensure your child gets the dental care they need when they need it most!
About the Practice
Tic Tac Tooth Pediatric Dentistry is where kids of all ages can get the top-notch dental care they need in an enjoyable, stress-free environment. In addition to offering essential preventive dentistry, we welcome dental emergencies. As a result, we can be there to administer fast, effective treatment when your child needs it most! If you'd like to learn more about preventive care or your child knocks out a tooth, get in touch with our team via our website or by phone at 630-995-3393.