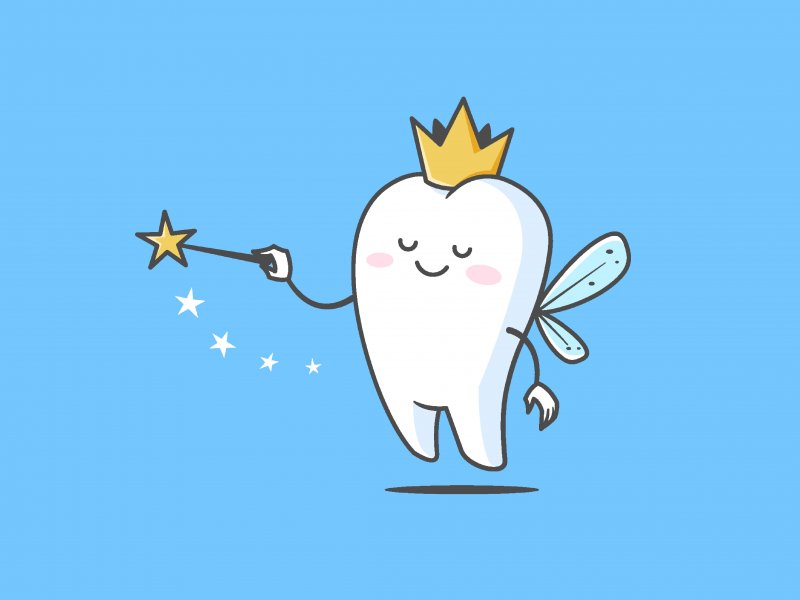 When a child loses a tooth for the first time, it is super exciting! It's just another way that your child can see that they are growing up. It is also means that the tooth fairy will be making a visit to your home in order to leave a dollar or two in exchange for the baby tooth left under their pillow. This fun tradition has been going on for many years. A pediatric dentist shares some unique ways that you can welcome the tooth fairy into your child's life.
A Book of Lost Teeth
Take your child to the store and pick out a notebook and some things to decorate it with. This way, your child will have the perfect way to communicate with the tooth fairy after losing a tooth. You child can write down a note for the tooth fairy about how he or she lost the tooth and anything else they want them to know. That night, the tooth fairy can write a positive response about your child's dental health or some oral hygiene tips.
Primary Tooth Receipt
In order to give your child something that can help them remember this exciting milestone, the tooth fairy could leave a receipt. This can reassure your child that the fairy received their tooth and allow for a way for the tooth fairy to leave a note behind. Include your child's name, the date, a description of the tooth, and a short note with a positive message, fun fact, or helpful tip.
A Tooth Box
Get a plain box, dish, or case that your child can decorate with markers, stickers, glitter, or whatever you have laying around. Instead of risking losing your child's tooth under their pillow and making it more difficult for the tooth fairy to find, your little one can place their baby tooth in the container or dish and keep it by their bed. This makes it easier for the tooth fairy and is a fun, creative activity for your child.
Smile Related Gifts
Every child enjoys getting a dollar bill under their pillow, but that dollar will only go so far. Instead or in addition to a cash reward, the tooth fairy could leave a new toothbrush, a toothbrushing sticker chart, or a children's book that highlights the importance of excellent oral hygiene.
When a child loses a baby tooth, this an exciting milestone, and the tooth fairy comes to celebrate. Try adding something unique to the classic tradition to make it your own!
About the Author
Dr. Asim Awan earned his Doctor of Dental Surgery degree from the University of Illinois College of Dentistry. He completed his Pediatric Dentistry training at Northwestern University/Ann & Robert H. Lurie Children's Hospital of Chicago and is a board-certified Diplomate of the American Board of Pediatric Dentistry. Currently, he is a proud member of the American Academy of Pediatric Dentistry, Illinois Society of Pediatric Dentists, American Dental Association Illinois State Dental Society, and Chicago Dental Society. For more information or to schedule an appointment for your child in Naperville, visit his website or call (630) 995-3393.