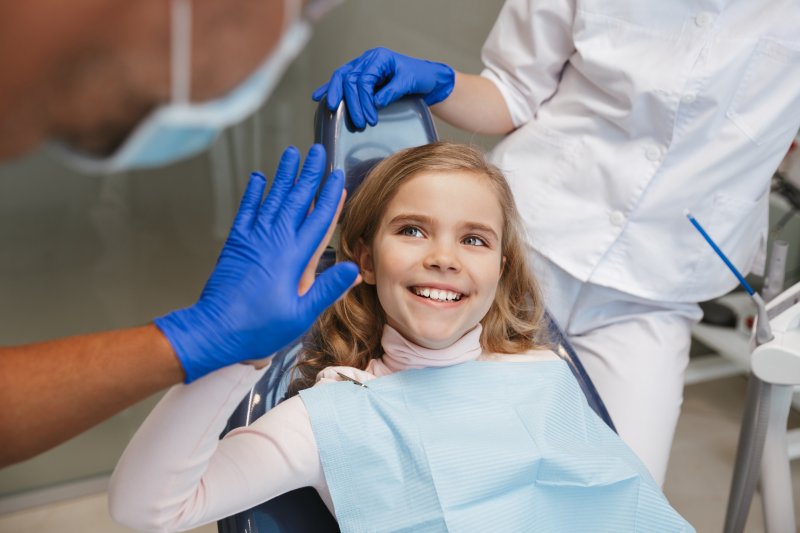 Your child's routine checkups and cleanings play a crucial role in the health of their smile. However, since exams alone can cost upwards of $300, these routine appointments add up quickly. Fortunately, that's where children's dental insurance coverage comes in! Here's how to get the most out of their benefits while making sure that their mouth remains healthy into the new year.
#1. Schedule Their Second Routine Checkup and Cleaning of the Year
No child's oral hygiene routine is complete without routine professional checkups and cleanings. After all, they remove built-up plaque, clean the hard-to-reach areas of their mouth, and detect cavities in the early stages. That's why many dental plans cover two preventive care visits each year! However, if they don't attend one of them, they won't get a bonus one the following year. So, to utilize their benefits to the fullest while simultaneously protecting their oral health, make sure to schedule their second routine appointment of the year.
#2. Don't Put Off Any Recommended Treatment
Although dental plans vary from person to person, they typically have one thing in common: an annual maximum. This is the highest dollar amount your insurance provider will put toward your coverage within a given year, and it typically resets when your plan does. So, if your child's dentist recommends a restorative treatment and you have yet to meet your annual maximum, then don't put off their treatment until after the new year.
#3. Check If You Can Use Your FSA Dollars for Out-of-Pocket Expenses
A Flexible Spending Account (FSA) is an employer-sponsored benefit that allows employees to set aside a portion of their paycheck for medical-related expenses. Since there are typically restrictions that prevent the reserve from carrying over year after year, ask your HR department (or whoever handles your benefits) if your remaining balance can be used to cover out-of-pocket expenses for your child's dental care.
The last thing you want is for your child's benefits to go to waste, especially since they play a crucial role in keeping their oral health in tip-top shape. Fortunately, you can prevent that from happening by utilizing the above tips!
About the Practice
At Tic-Tac-Tooth Pediatric Dentistry, every detail of their practice is designed with kids in mind. From low-dose digital X-rays and non-toxic cleaning products to a fun, relaxed environment, their team of board-certified experts goes above and beyond to provide the high-quality care they deserve. Plus, they are experts on handling dental insurance! So, if you have a question about utilizing your child's coverage, visit their website or give them a call at 630-995-3393.